Ashley Hotovec | July 10th, 2023
We are thrilled to share that our Founder & CEO, Kyle Rhodes, recently had the honor of being interviewed by Daniel Litwin and the Marketscale team on The Road to Dallas 100. In this insightful interview, Kyle delved into the captivating story behind Focus Staff and shared valuable lessons he has learned along the way. Let's dive into some key points that Kyle touched on during the interview.
Take Big Risks Daily. One of the key ingredients behind the success of Focus Staff is the willingness to take big risks daily. Kyle emphasized the importance of stepping out of your comfort zone and embracing calculated risks to drive innovation and growth. It's the ability to challenge the status quo and make bold decisions that sets successful entrepreneurs apart.
Leading with Brutal Transparency. Kyle believes in leading with brutal transparency, both with his team and clients. By fostering a culture of open communication and honesty, he encourages his employees to share their ideas, concerns, and challenges. This level of transparency not only strengthens relationships but also promotes a collaborative and supportive work environment.
Knowledge is Knowing What You Don't Know. Kyle emphasized the significance of recognizing what you don't know and being open to continuous learning. True knowledge lies in understanding the gaps in your understanding and seeking expertise to fill those gaps. By staying humble and seeking knowledge, you can make informed decisions and continuously evolve as a leader.
What's the Worst Thing That Could Happen? One of the thought-provoking points Kyle discussed was the importance of embracing the unknown and overcoming the fear of failure. He encouraged individuals to reflect on the worst possible outcome of taking a risk and realize that living a life where you simply go through the motions and never pursue your passions or dreams is far worse. By embracing challenges and pursuing your goals, you can unlock your true potential.
Kyle Rhodes, the visionary leader behind Focus Staff, shared invaluable insights during his interview on The Road to Dallas 100. From taking big risks daily and leading with brutal transparency to embracing the unknown and continuously seeking knowledge, Kyle's journey and lessons serve as an inspiration to aspiring entrepreneurs and leaders.
We extend our gratitude to Daniel Litwin and the Marketscale team for providing this platform to showcase the story and wisdom behind Focus Staff. To learn more about Kyle's interview and dive deeper into his insights, we invite you to read the full article on the Marketscale website.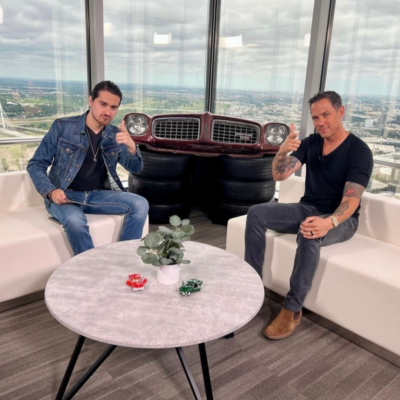 Like what you're reading? Read more here: Focus Staff Named One of the Largest Staffing Firms in the U.S. by Staffing Industry Analysts