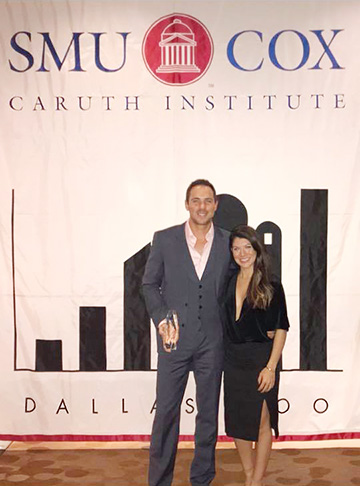 Kyle Rhodes, our fearless leader and founder, was honored at the prestigious Dallas 100™ awards dinner this past week.
And according to the SMU Cox School of Business's Caruth Institute for Entrepreneurship, named one of the top entrepreneurs in the DFW area. It's a huge honor to receive, and we couldn't be prouder to be on this list.
This is obviously a team effort, and we couldn't have done it without our huge, amazing family of traveling healthcare professionals, ridiculously dedicated advisors, and back-office staff.
"Focus Staff's status was unveiled at the 27th Annual SMU Cox Dallas 100™ Awards Ceremony and Banquet on Thursday, Nov. 16, at the Omni Dallas Hotel. Dallas 100™, co-founded by the Caruth Institute at SMU Cox, honors the ingenuity, commitment, and perseverance of the fastest-growing privately held entrepreneurial businesses in the Dallas area. The event annually reveals the rankings of the top 100 Dallas entrepreneurial companies based on percentage sales growth and absolute dollar growth over the previous three years." — SMU Cox
Cheers to moving on up the list!