Top 5 Mobile Apps to Make Your Job Easier
Your friends and family might think your job is like an episode of House or Grey's Anatomy. Gorgeous coworkers, witty dialogue, and rushing to save patients in the nick of time while your hair and makeup stay flawless. However, you know the realities of the job. Working as a nurse is nothing like it looks on TV.
From retaining an encyclopedic knowledge of diseases and medicines to alternating schedules, struggling to care for patients who don't speak your language, and having a never-ending to-do list that needs to be completed before the end of a long shift, nurses have a lot going on every single day. Being a nurse is challenging, it's rewarding but definitely challenging. However, nurses today can take advantage of technology to make their job just a little bit easier. If you're a nurse or a nursing student, here are 5 mobile apps to make your job a little less challenging.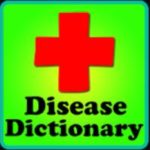 Reviewed by more than 27,500 health care providers, Diseases Dictionary is known for providing concise, straightforward, and easy to understand information on medical disorders and diseases. This includes definitions, causes, symptoms, and treatment information, as well as medication interactions and side effects. You will appreciate that all medical terminologies and abbreviations are referenced. This lets you quickly find any type of medical information that you are looking for.
As a bonus, this FREE app works offline without internet, which is perfect if you work in one of those dark corners of the hospital where a Wi-Fi signal is harder to find than a CNA.

Today's world is ethnically diverse. The challenge of trying to communicate with various language groups is real and complicated. Sure, you can wait for a translator, but that always seems to take forever. MediBabble Translator may be the answer. The free app includes thousands of translated questions and answers that have been reviewed by a panel of physicians. The questions are designed to elicit a yes or no answer simplifying patient evaluations. This makes it easy to take medical histories and provide instructions on exam maneuvers and positioning.
There are two even bigger advantages associated with MediBabble. One, it offers culturally sensitive explanations for more invasive or personal elements of an exam. Second, no internet connection is required to use it.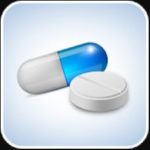 At some point in their career, every nurse comes across that patient who has no idea what medications they are taking. In some cases, they simply carry one or two pills in their pocket "in case I need them." Thanks to Pill Identifier and Drug List, you no longer need to turn to your colleagues or Google in a never-ending quest to find out what medicine they are handing you. Pill Identifier allows you to quickly identify over 12,000 medications by their color, shape, imprint, and name.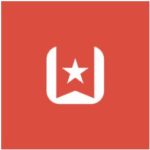 Are you one of those nurses who constantly will write your to-do list on your hand (because you can never keep up with a scrap of paper) and just hope you get it done before it comes off during one of the day's hundred trips to wash your hands? Wunderlist may be the answer for you. Although it isn't designed specifically for nurses, it is ideal for keeping up with everything you need to do today, as well as in the future. You can set alarms to go off when you need them, ensuring you don't forget something important.
Thanks to its versatility, you can use Wunderlist in areas beyond your job. This will make it easier to track everything in your life and stay organized. Plus, you'll never forget when your next scheduled shift is.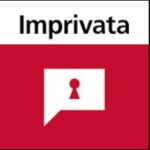 If you spend half your day looking for a certain nurse or doctor, Cortext is here to help. This HIPPA compliant app allows healthcare professionals to send secure messages to other nurses, doctors, and even patients. It can be used on any mobile device, making it easy to effectively communicate. According to the developer, the app has been reported to save clinicians an average of 45 minutes each day, which you can definitely use on one of the dozens of other things you have to do.
Your job might not end as smoothly as a primetime tv show but using these apps can make it easier. Who knows, you might even save enough time to make sure your hair and makeup look fabulous in case Dr. McDreamy makes his rounds.
Check out the latest job openings! >>> Click here