Coast To Coast: Lone Star State Edition
As a traveling healthcare professional you have the opportunity to check out some of the most amazing attractions across the country AND get paid to do so. Texas is one of the largest states in America and there is no shortage of attractions for the state either. Here is a list of unique places that only the Lone Star State has to offer and why you should make Texas your next place to work!
1.       Hamilton Pool (Dripping Springs, TX)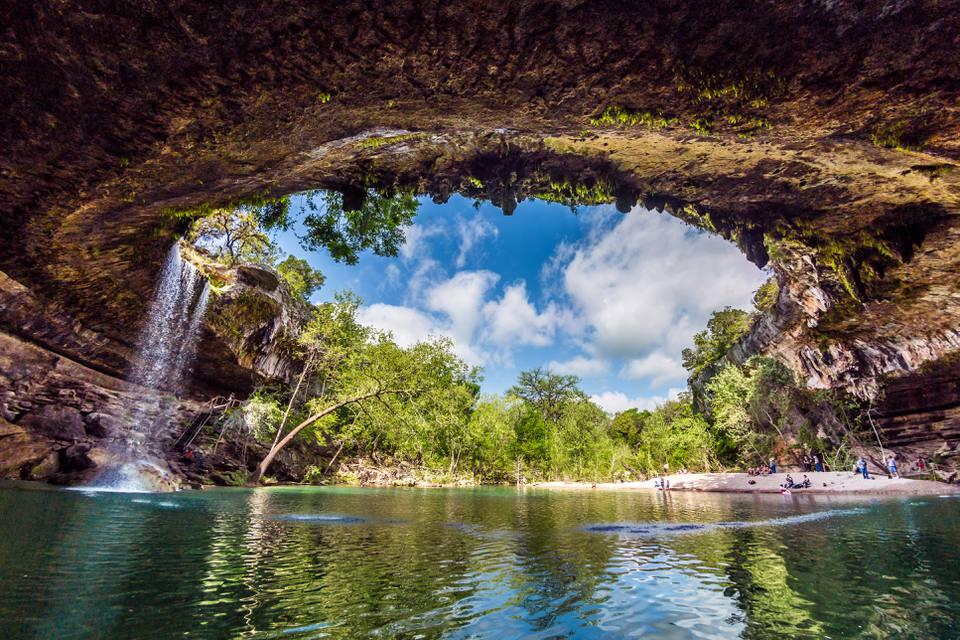 One of the most beautiful spots in Texas is without a doubt Hamilton Pool. This scenic area allows guests to hike the preserve and swim in the pool. To enter the park, reservations must be made online. Swimming is only allowed at certain times of the year to allow the underwater ecosystem to recover so make sure to check the website before attending if you would like to take a dip. There is also no lifeguard on duty so swim at your own risk! There are also guided hikes available in the park to see the surrounding area of natural wonder that is Hamilton Pool.
2.       Jacobs Well (Wimberley, TX)
Jacob's Well is an extensive underwater cave that allows you to swim or dive in from a low cliff and experience Texas natural beauty. This well is home to many animals including salamanders, crawfish, amphipods and isopods. Rainfall interacted with and eroded limestone over many years to form the cave system. Experienced divers have mapped Jacobs well at 140 feet deep and almost a mile long. You will need a reservation if you would like to swim. Check the home page to see if swimming is allowed before you go!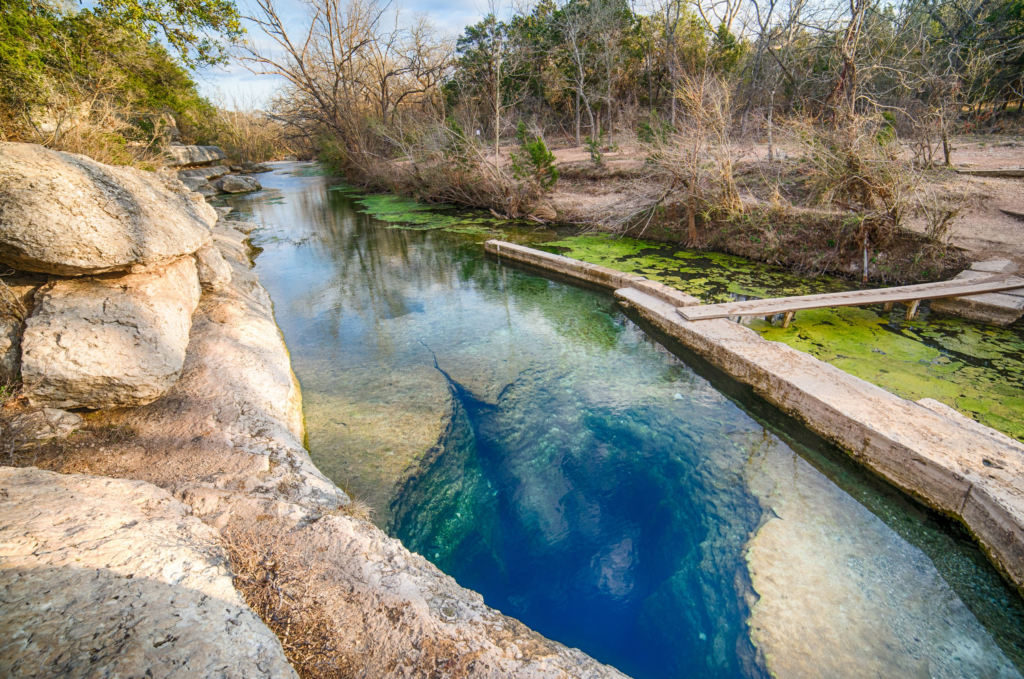 3.       Circuit of Americas (Austin, TX)
For our inner adrenaline junkies! Take a tour of the world famous 3.4 mile long track see race control and even take your rightful place at the top of the championship podium. If you want to get down and dirty there are plenty of opportunities. Start with the COTA karting which allows you to race friends across a mini track going as fast as you can! Or if you want the real deal, take The Audi Experience. Race the track with an Audi R8 V10 Plus, Audi TT RS, or Audi RS 3 and see how you stand up against other challengers (You must be 21 and have a valid driver's license). For the healthy travelers hit the track on your own bicycle. Bike Night offers guests to wind the track at their own pace. Or if you just want the chance to see some exotics, cars and coffee allows you to see what others are sporting underneath their hoods.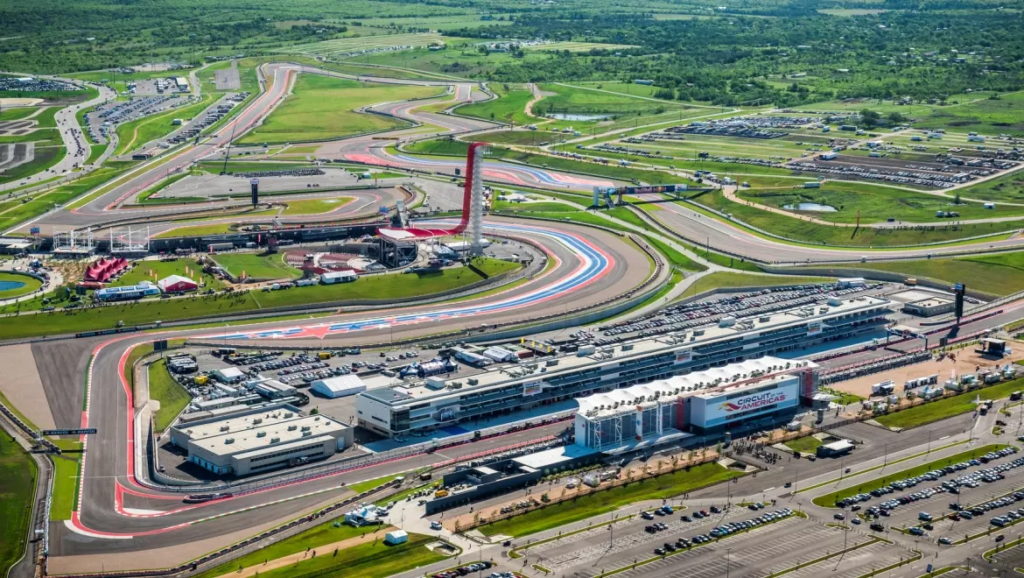 4.       Blue Hole Regional Park (Wimberley, TX)
The park includes approximately 4.5 miles of trails, picnic areas, a community pavilion, playscape, a basketball court, a sand volleyball court, amphitheater, and of course the Blue Hole Swimming Area.  The entire park is open to visitors within the regular operating hours, however swimming is only allowed during the designated swimming season. The designated swim season is during the summer months and you will need a reservation if you want to jump in so plan accordingly! Follow this link if you would like to make a reservation for yourself or if you have questions about dates and prices:
5.       Natural Caverns (San Antonio, TX)
The most popular tour of the bunch is the Discovery Tour! Start this tour 180 feet below the surface and view all the ancient rock formations that are still being formed!
Feeling a little more courageous? The Adventure Tour offers the real deal of exploring. Climb, crawl, hike, rappel without commercial lighting or concrete walks. You will be off the beaten path, crawling through small caves and be a real explorer. Not an underground person? There are other attractions above the ground including a 4 story rope obstacle course, zip lines, a 5,000 square foot maze, and local shops and restaurants!
One of the coolest attractions that you won't find anywhere else is the bat colony. Every summer, the world's largest bat colony forms at Bracken Cave and each evening they take off into the night.
6.       Rio Vista Park (San Marcos, TX)
Whether you want to kayak and tube down the rapids or just relax by the watering hole, Rio Vista Park has your choice of outdoor activities. Relax in a tube with friends while you float down the river and have a shuttle ride back to the start via the Lions Club Tube shuttle, or explore the local hiking trails. A cheap but adventurous spot, Rio Vista is a local gem!
 7. Mayan Dude Ranch (Bandera, TX)
Ever wanted to be a true Texan cowboy? Here is your chance! The Mayan Dude Ranch has so many unique opportunities including horseback riding (which you can do twice a day), chowing down on Texan style meals, and country dancing! You are free to take your own expeditions. The medina river is located on the ranch which you can swim in or explore. Nightly shows are put on ranging from plays and musicals, to lasso trick shows. Embrace your inner cowboy or cowgirl!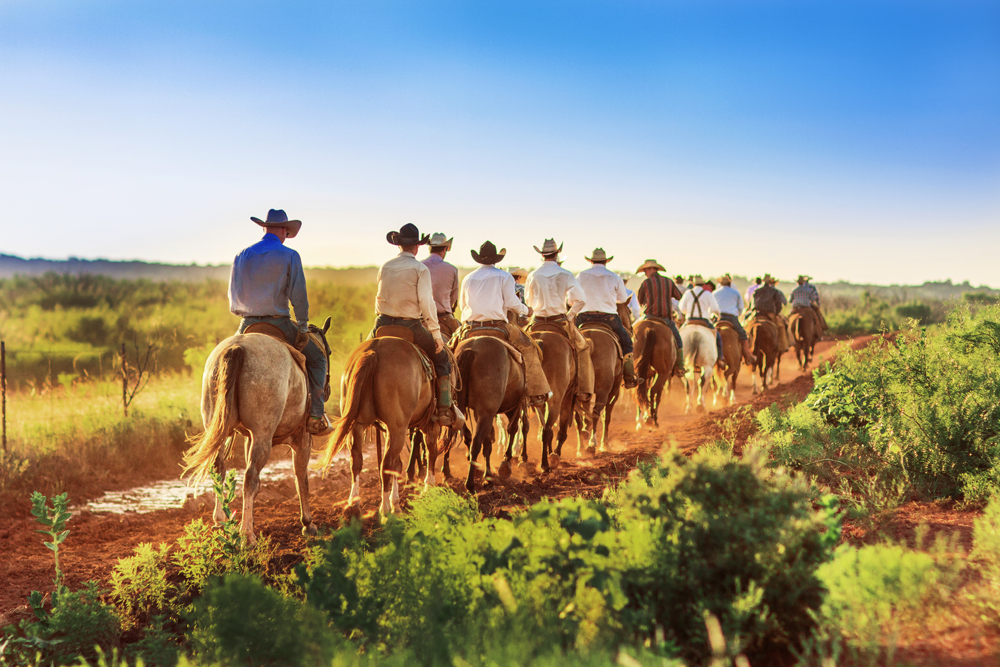 8. Perot Museum (Dallas, TX)
For the less outdoorsy of us Texas still has plenty to offer. In Dallas the Perot Museum of nature and science is one of the top attractions in the area. Compare your athletic prowess to that of NFL running backs or learn how scientists uncover mysteries of the universe. This museum relies on hands on activities to teach guests just how science and nature plays a role in everyday life and in shaping the future of our civilization.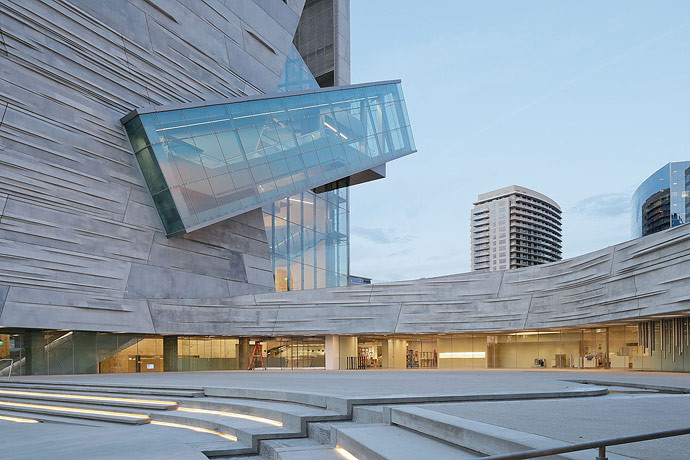 9. Space Center (Houston, TX)
Down in Houston the Space Center where the Manned Space Flight Education Foundation takes you on tours that are out of this world (bad pun intended) Start your visit by seeing the shuttle replica in Independence Plaza and make sure to take a NASA tram tour. Next, go to Destiny Theater to see the signature film, Human Destiny, which explains many of the artifacts you will see. Exit the back of the theater to explore Starship Gallery, where you can see flown spacecraft and touch a moon rock. Don't forget to catch one of the live shows and other films on the present, past and future of human space exploration. Space, the final frontier. These are the voyages of the USS Enterprise. Its mission? To explore strange new worlds, to boldly go where no one has gone before
10. The Alamo (San Antonio, TX)
The star attraction of San Antonio, The Alamo. Tours are provided that will explore all the heroes and events that made the story of the Alamo a legend and has captivated generations of visitors. Tour guides will take you through the original layout of the Alamo while describing all the events that led up to the battle at the Mission. If you're interested in the mechanics of the soldiers there, guides will take you on an in depth journey of the weapons used including rifles, muskets, and cannons during the battle.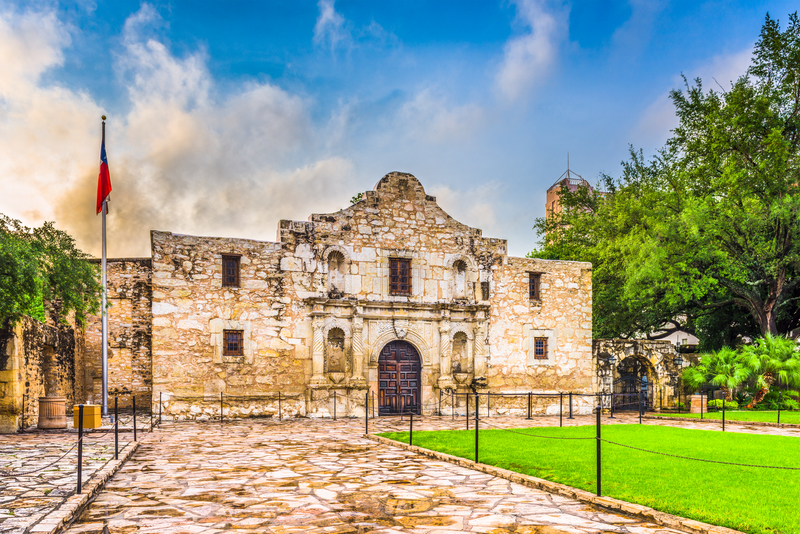 References:
Circuit of the Americas. "Home of the World Championships." Circuit of The Americas, 2019, www.circuitoftheamericas.com/.
City of Wimberly. "BLUE HOLE REGIONAL PARK." BLUE HOLE REGIONAL PARK – Parks & Recreation – Wimberley, Texas  , 2019, www.cityofwimberley.com/index.asp?SEC=1CDE9473-341C-496E-BD68-CED18B923848&DE=73216981-2826-4903-ADED-090ADBF499A6.
Mayan Dude Ranch. "Welcome to the Mayan Ranch." Welcome to the Mayan Ranch, 2019, www.mayanranch.com/.
Natural Bridge Caverns. "Discovery On A Whole New Level." Natural Bridge Caverns, 2019, naturalbridgecaverns.com/.
Perot Museum. "Perot Museum of Nature and Science." Perot Museum of Nature and Science, 2019, www.perotmuseum.org/.
San Marcos. "Rio Vista Park." Rio Vista Park | San Marcos Texas Convention and Visitor Bureau, 2019, www.toursanmarcos.com/attractions/outdoors/rio-vista-park.html.
Space Center Houston. "Exhibits and Experiences." Space Center Houston, 2019, spacecenter.org/exhibits-and-experiences/
"The Alamo." The Alamo, TXGLO, 2019, www.thealamo.org/.
Travis County Parks. "Hamilton Pool Preserve." Travis County Parks | Hamilton Pool Preserve, 2019, parks.traviscountytx.gov/parks/hamilton-pool-preserve.
Visit Wimberley. "Jacobs Well Natural Area in Wimberley, Texas – A Visitwimberley Guide – Well." VisitWimberley.com, 2018, visitwimberley.com/jacobswell/spring.shtml.