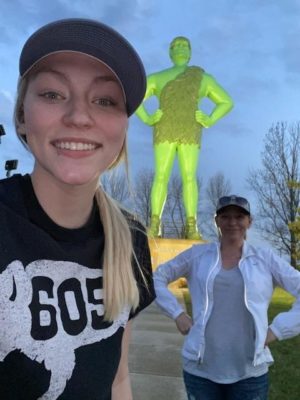 Today, we want to share a little bit about two of our amazing Travel Nurses, Toni White and Kinsey Harris, CNAs — a mother-daughter traveling pair! We want to share their story, so without further ado, let's hear what they have to say!
Travel Nursing as a Team
1. What led both of you to go into the field of nursing?
Toni – It was actually a suggestion from my dear friend Diana Harris, who was a wonderful LPN herself, whom I worked with for many years. Kinsey – I remember going and visiting the residents and the bird cages as a child when I would go visit my grandma, mom, and half-sister at work. I always said I was going to be one someday….or an octopus lol.
2. Has working together strengthened your mother-daughter relationship
DEFINITELY! We make a great team and we work really well together. But in strengthening ours, we damaged relationships with the boys (sons of Toni & Kinsey's brothers). The dinner conversations turned into nothing but medical-related convos like whose team had the biggest BM that day. We know, we know… hahah!
3. Does both of you being in nursing help draw you closer together?
Yes, it really is nice having someone to just vent to or toss ideas back and forth with. We are doing things we never thought we would. Stepping out of our comfort zones we didn't even know were there.
4. Any advice for family members or friends that are interested in travel nursing?
Find an amazing recruiter! First off, many thanks to (Stacy Gallegos)❤️ Be open-minded. Leave the drama where it lays. You can do anything for 13 weeks, or 8, 6, 4, or 3. You can do it!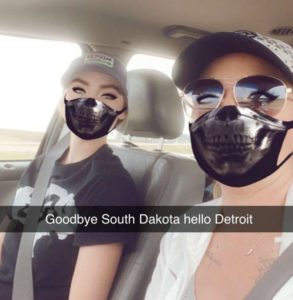 Some fun questions!
Favorite thing to do on a day-off?
As of lately because of the lockdown in Detroit as well as weather differences, we tend to get our rest in. But on a nice day, we make trips to Walmart and play basketball in the courtyard. We also really like food.
If I wasn't a nurse, I would probably be?
Toni – I would love to do massage therapy again. Kinsey – Can I say a nurse in the military…also is it bad I don't have a backup plan?? I would probably become a surgical tech I guess, who knows.
What's something you wish people knew about nursing or travel nursing?
There's so much opportunity to explore, to give, to learn, and so much room for growth. But it is definitely HARD work. Meaningful work. Physical work. Mental work. Every minute is worth it and so rewarding. We love our jobs!
Favorite city you've lived? 
We loved the area in South Dakota we were in, just had some timing differences to work out with COVID-19 I guess.