(Dallas, Texas) – Focus Staff has earned The Joint Commission's Gold Seal of Approval by demonstrating continuous compliance with its performance standards and continued commitment to the highest quality service.
"For more than 60 years, the name "Joint Commission" has been synonymous with unparalleled quality, safety and performance improvement. No other "seal of approval" is as widely recognized by peers, payers, insurers and the public as the Joint Commission's Gold Seal of Approval. Earning the accolade means that our accredited and certified health care organizations are among the top in their marketplace." – The Joint Commission
How does an organization earn the Gold Seal of Approval® from The Joint Commission?
Specially trained health care professionals who are experts in their fields have visited this organization to assess their compliance to a rigorous set of Joint Commission performance standards. The standards focus on important patient, individual, or resident care and organization functions identified as essential to providing safe, high-quality care. The standards are developed with input from healthcare professionals, providers, subject matter experts, consumers, and government agencies.
Who is the Joint Commission?
The Joint Commission is the nation's leading and most widely recognized healthcare performance improvement organization. Our vision is that all people always experience the safest, highest quality, best value health care across all settings. We do this by setting quality standards, evaluating an organization's performance, and providing an educative experience designed to foster continuous improvement. Today we've grown to accredit and certify more than 22,000 health care programs worldwide.
Learn more about The Joint Commission's Gold Seal of Approval here.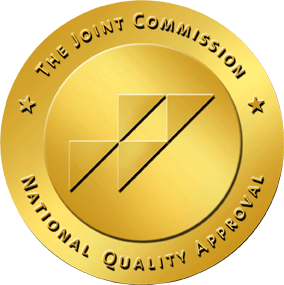 Are you a healthcare facility looking for Nurses or Allied healthcare professionals? Connect with us!
Travel Nurses, looking for your next assignment? Connect with a recruiter today to explore what assignments are right for you to start your next journey across the nation!