Your Healthcare Staffing Partners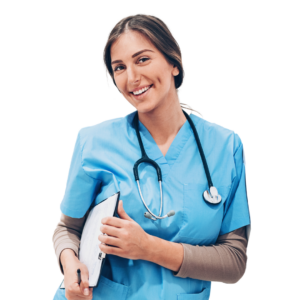 Need help finding the right travel nurses for your department? Our travel nurses are fully-vetted, flexible,
highly-experienced and ready to meet your organization's needs! No matter the number, two or thirty positions,
we can help fill staffing gaps.
As a full-service travel healthcare staffing agency, we'll handle the following for you:
Skills Checklist
Credentialing
Screening
Onboarding
Social Security Verification
Immunization & Licensing Verification
Nationwide Criminal Search
Drug Screening
Medical Record Verification
You've got help when it comes to staffing!
With over 14 years of healthcare staffing experience, we know how to get the top talent to your facilities! We're a top ranked national healthcare staffing company that's been providing contingent labor to all types of healthcare facilities since 2009, and earned our Gold Seal of Approval from the Joint Commission.
We have the ability to staff your needs in Allied and Nursing, from nursing to lab, to imaging and therapy, we are your one-stop-agency for healthcare talent. We know your needs are unique to you, and our goal is to find tailor-fit staffing solutions for you. Reach out to us now, and we will sprint to find you the talent you need!
Request Healthcare Staff
We find the right healthcare candidates to meet the unique needs of your healthcare facilities. Fill out our quick form below to connect!