Being a travel healthcare professional is really about the adventure of new places and new people, but every adventure is better if you have cool travel gadgets. Remember James Bond. The fancy hotels, beautiful people, and martinis were nice but imagine if he didn't have the amazing new gadgets. Those movies would only be slightly better than watching your Aunt Ethel's beach vacation.
We know you're going to love these latest gadgets for your next travel healthcare adventure. Not only are they amazing and practical, but you are also going to be the coolest travel nurse on your floor. Here's a look at four top gadgets for healthcare travel.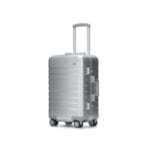 1. Away Carry-On: The Aluminum Edition
What could be cooler than walking through an airport looking like James Bond? This suitcase plus some dark sunglasses is all you need. With a sleek aluminum finish, you will travel in style. This product isn't just about style though. The Carry-On size meets all airline overhead bin requirements. If you want to pack an extra outfit or a pair of shoes, select the Bigger Carry-On. It still meets most major airline overhead bin requirements. Both suitcases boast of an unbreakable aluminum shell, dual TSA-approved combination locks, and  360° Hinomoto wheels that make it easy to move.
One of the best features is a built-in rechargeable lithium battery that can charge your phone up to 5 times. The battery can easily be removed for going through airport security. Best of all, it comes with a 100-day trial and a lifetime warranty. Even if you're not a frequent flyer this suitcase or it's bigger counterparts, will step up your travel game.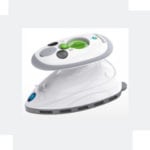 2. Steamfast SF-717 Mini Travel Steam Iron
James Bond always made a great first impression. As a travel healthcare professional, you can too. Now you can't wear a tux to work like James Bond, and you probably don't have a cool British accent. However, the Steamfast Mini Travel Steam Iron will make sure you're always looking sharp. James Bond would never show up in wrinkled clothes or carry a bulky iron and neither should you.
The Steamfast Mini Travel Steam Iron has a plastic measuring cup and travel bag, yet it barely takes up any space. Plus, it heats up in 15 seconds and is equipped with three temperature settings, a 1-touch steam control, and an anti-slip handle. It can be quickly and safely used on a wide array of fabrics wither it's your favorite scrubs or tux. Thanks to its dual voltage, you can use it anywhere in the world. As a bonus, you'll likely pay around $20 for it, which includes a 2-year hassle-free warranty. Such a low price means more money for martinis…shaken not stirred.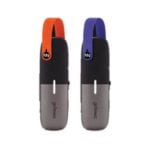 3. goTenna
The previous two gadgets were cool. This one is next level. Even Mr. Bond will be jealous of you. GoTenna is the first 100% off-grid, mobile, long-range mesh network device. With goTenna, you can send text messages and share your GPS location with others, whether privately or via group conversations.
GoTenna pairs with your cell phone to allow you to communicate with others or download free offline maps, even when there is no tower, satellite, or router in sight. Even if your weekend adventure is simply a music festival where mobile networks can get bogged down, goTenna keeps you connected with your friends. What makes it even more amazing is its ability to alert other goTenna users to your location in the event you get in trouble. No matter where your adventures take you, goTenna is a must have.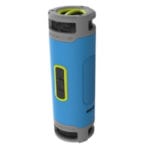 4. BoomBottle+ Portable Speakers by Scosche
If you've ever wanted to party like James Bond then the BoomBottle+ by Scosche is what you need. Wireless, rugged, and waterproof, Schosche's BoomBottle+ lets you enjoy your favorite sounds anywhere you go. Its unique bottle design makes it easy to carry around. It fits in the bottle cage on your bike, car cupholder, or clips on your backpack. If you do drop it, there's no reason to worry. The shock-absorbing exterior can withstand drops, whether on hard concrete or into a puddle of water.
Speaking of water, this gadget is perfect for the beach or pool. It is waterproof up to 3' plus it floats for easy retrieval. Sealed dustproof grills mean you won't have to worry about dirt or sand getting on the 50mm high-quality speakers. Get two BoomBottle+ and pair them for true stereo sound. It also includes an internal rechargeable battery that can be used to charge your mobile device.
The choice is yours. Being a travel healthcare professional can be done with style or like Aunt Ethel. Choose wisely with these amazing gadgets.