With great pride, we announce that Angela Siegel is our December Traveler of the Month.
Angela is an experienced and highly motivated Certified Surgical Technologist who has worked on a number of contracts with FocusStaff. Her clinical knowledge and ability to work well in various situations have helped make Angela a well-respected team member.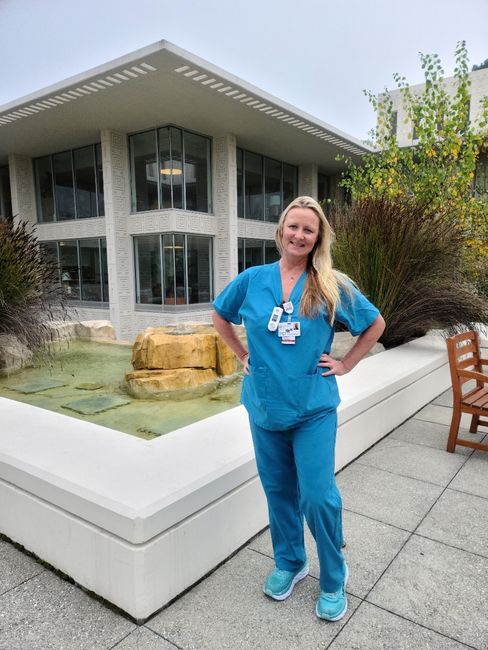 But how did Angela become a traveler with FocusStaff?
"It started early in my career – having had family members and friends in the healthcare field. I think this made me interested in pursuing a healthcare career which evolved into becoming a traveling surgical technologist. I'm thrilled to be working with FocusStaff (and with my recruiter) and love the lifestyle that traveling brings!
My favorite part as a traveler is meeting new people, exploring different areas, and expanding my professional expertise by learning new and improved surgical skills. My travel experience has been a great adventure!"
Congratulations to Angela on this much-deserved recognition!
Angela is another excellent example of why Focus Staff is a recognized leader in travel healthcare placement. We're able to find travelers with the skills and experience needed to fill a wide range of healthcare employment opportunities. Contact us today if you're a traveling healthcare worker looking for that next great assignment.