We're very happy to highlight Sherne-marie McMillan—SLP, as our August Traveler of the Month!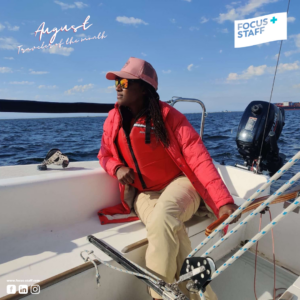 Sherne-marie has a been joy to have as a traveler. She is efficient, dedicated, committed to quality work and a very kind person. She gets sh*t done! An example of that is how she handled her compliance process on her first assignment. The person that was on her compliance file at the time forgot to schedule one of her labs and realized after she had driven all the way from New York to Wenatchee, WA.
She braved the snowy, icy mountains in Washington to drive over 80 miles to the nearest lab we worked with at the time and never put up too much of a fuss about it. After her first extended assignment in Wenatchee was over, she emailed me housing leads to help other travelers that come to that area like out of the blue (so thoughtful!). Those are just a couple of the many reasons we appreciate her as a traveler.
What we love about her is that she doesn't do travel healthcare just for the money or even her love for the of work she does. She is a real adventure seeker! From hiking the Sierra Nevada to skiing the slopes in Wenatchee to sailing the Olympic Peninsula, she continues to be a great example of what a real traveler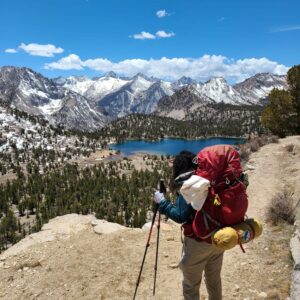 looks like!
Congratulations to Sherne-marie on this well-deserved recognition!
Sherne-marie is an excellent example of the highly qualified and motivated healthcare professionals partnering with Focus Staff – a recognized leader in travel healthcare placement. If you're a traveling healthcare worker looking for that next great assignment, contact us today.